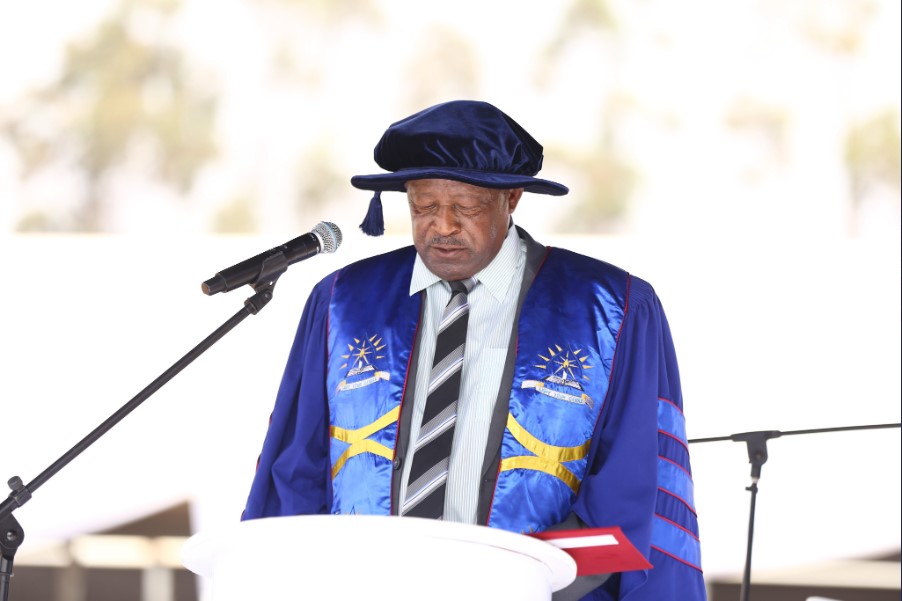 Friday 17th February 2023, all stakeholders in the life of St. Lawrence University converge to celebrate the 30-year legacy of our Founder Prof. Lawrence Mukiibi who left behind an education empire. The University, schools and colleges of the St. Lawrence fraternity have churned out thousands of students who now occupy strategic positions in Uganda and in several countries in the East African region and beyond.
St. Lawrence University (SLAU) is one of the 54 Universities in Uganda that are making a significant contribution to Higher Education. The niche of the University, for ICT and Entrepreneurship, is the bedrock for all programmes offered at the University. This direction prepares students for sustainable livelihood after campus, because every student is given opportunity to excel at a skill relevant in the job market. The University's Motto "Light your Candle" prepares its products to be responsible for their future by preparing adequately for the challenges in the outer world.
The University applied for a Chartered status in October 2022 and now awaits inspection by our regulator, NCHE, before it gets Chartered. With all the consultations held, we are hopeful that SLAU will be Chartered before the end of 2023. After being chartered, the University is destined to become an academic giant in the region. This year's theme is – "Entrepreneurial Education, a Pathway to Sustainable Livelihood'. The Theme fits in well with the vision of the founder who advocated for a holistic education, ie – for the Head, Hand and Heart. This is aimed at producing a self – reliant, patriotic and morally upright student who fits in well with societal needs.
The University has over time attracted several international students especially from South Sudan, Sudan, Somalia, Comoros, Kenya, Tanzania, Rwanda, Nigeria and Democratic Republic of Congo. This is proof that SLAU ia an international University of high standing. The University plans to construct a Beach – Soccer Stadium, develop programmes in sports Science, Ugandan sign language and short courses to address contemporary societal challenges. This addresses the founder's vision of a holistic education.